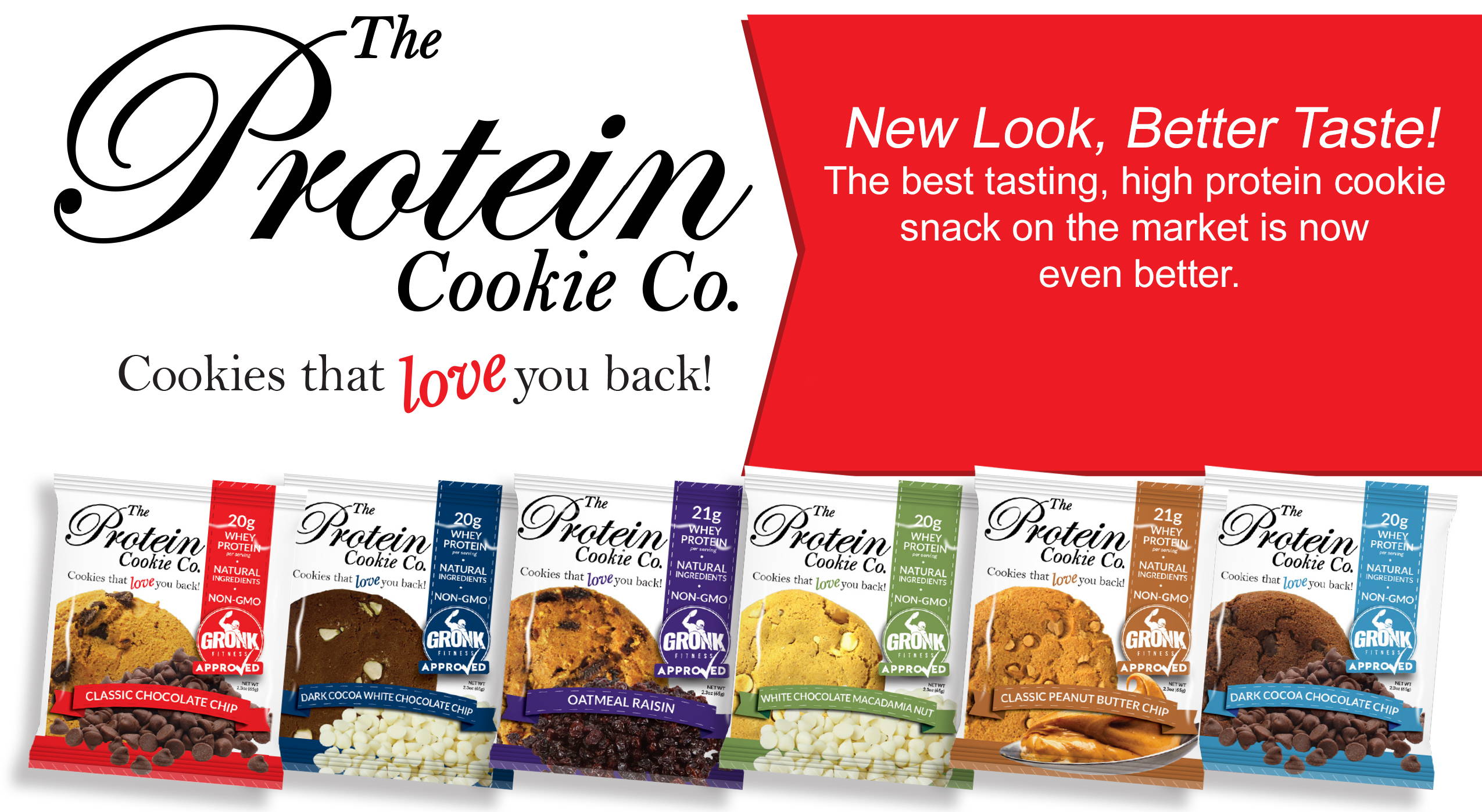 Please sign up for our newsletter to be informed when our cookies are back in stock.
There are few things more enjoyable than a cookie, and a cookie is supposed to taste like a cookie (not a protein bar!) At The Protein Cookie Company we bake the healthiest but most delicious protein cookies.
No artificial sweetener, no artificial coloring & no artificial flavors.
Build lean muscle with the power of Whey! Each cookie contains at least 20 grams of protein.
The Perfect on-the-go Snack
The perfect meal replacement or snack. Just grab and go!
The perfect guilt free way to fulfill your cookie cravings, our cookies are delicious but not too sweet.
Try all 6 Flavors for just $15.49

Plus Free Shipping.
Liquid error: product form must be given a product
WHy our cookie is Whey Better!
~ More protein, less sugar, more taste! ~

Proudly baking healthy and delicious cookies since 2012!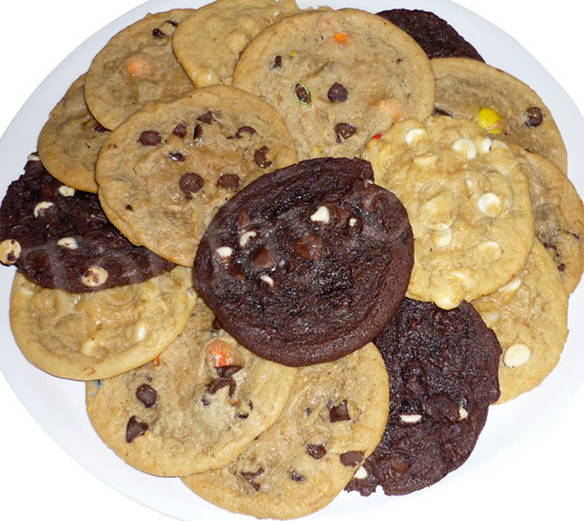 Regular Chocolate Chip Cookies
(2.3oz)
2.9 grams of protein

14.4 grams of fat
26 grams of sugar
318 calories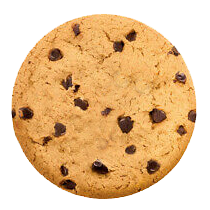 Leading Competitor Chocolate Chip Protein Cookie (2oz cookie)
8 grams of protein

8 grams of fat
12 grams of sugar
200 calories
Liquid error: product form must be given a product
OUR PROMISE.
QUALITY INGREDIENTS.
HONEST LABEL.
Our promise is to create the best tasting, high protein cookie snacks on the market. We are committed to using high quality protein sources and premium ingredients over recipe short-cuts. We work diligently everyday to create cookies that are both healthy and delicious. In other words, we don't cut corners, we do it right, we do it with pride and we do what we love!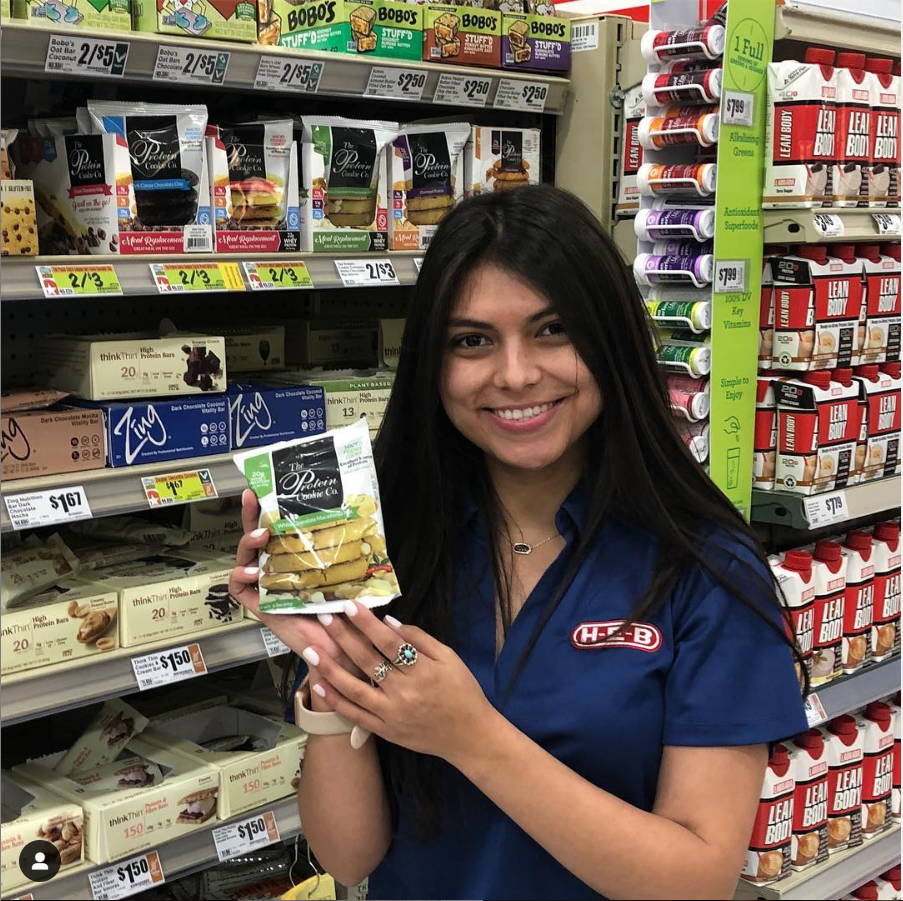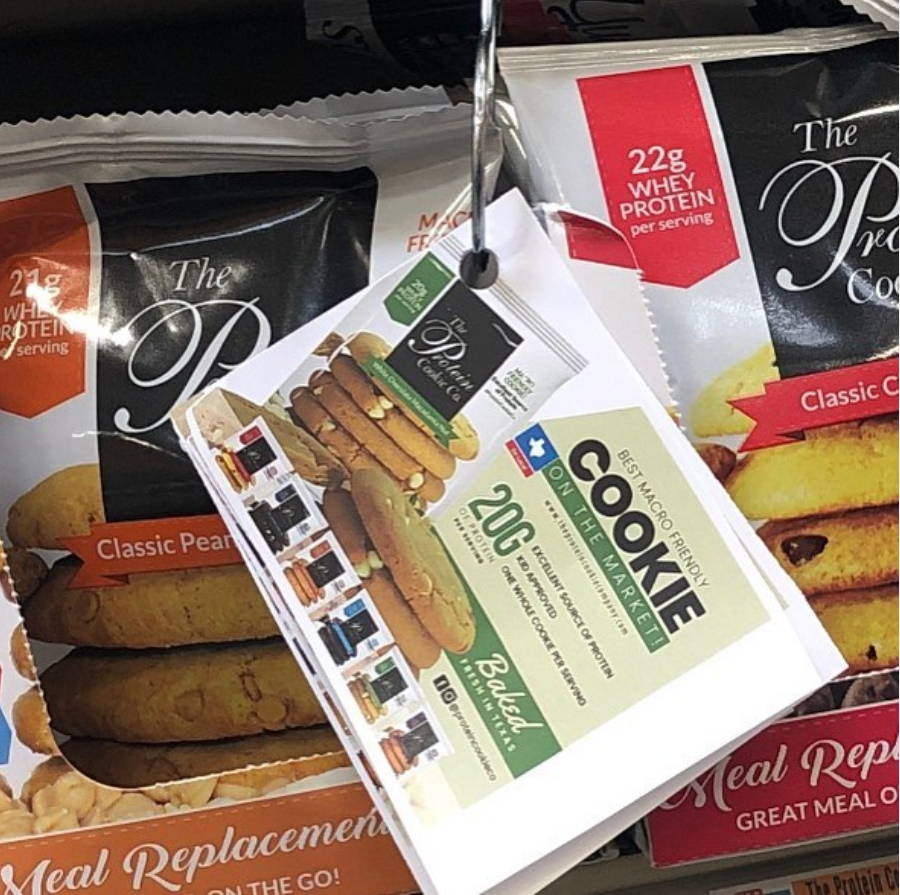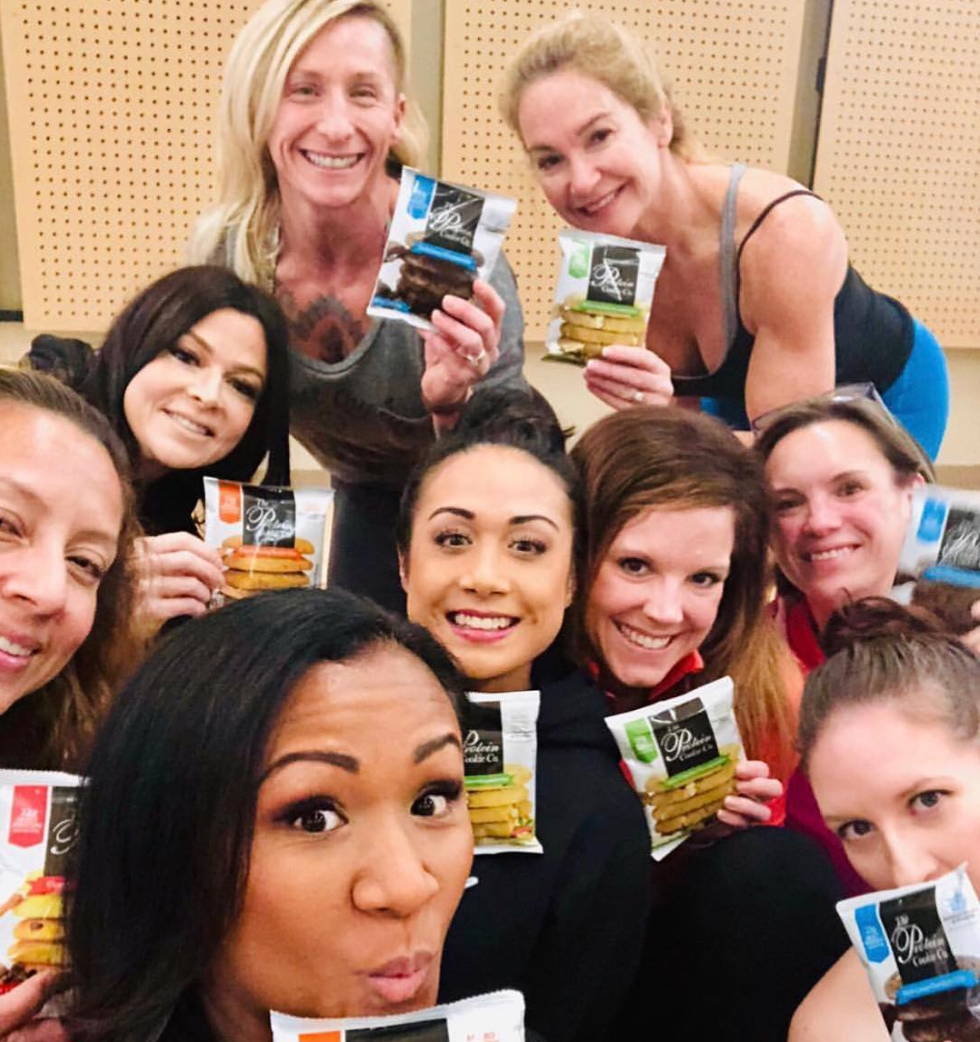 As a small business, everything is baked to order! We bake in small batches to ensure freshness, don't get caught eating cookies that were baked months ago!


Follow us on Instagram @proteincookieco